Blue Mountains Adventure & Hike (Oct 2017 - May 2018)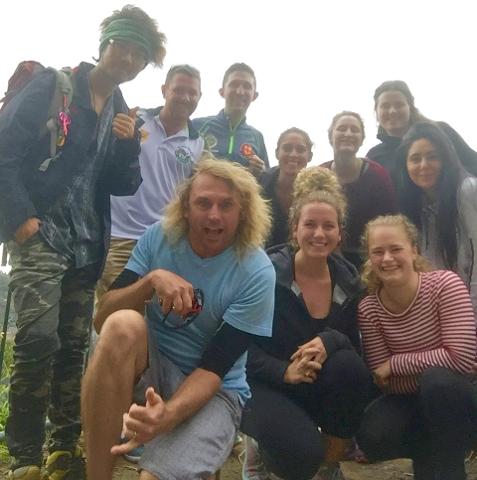 Duration : 10 Hours (approx.)
Location: Wentworth Falls, Nsw
Product code : BLUE ADV 2
The nitty-gritty:
Our Blue Mountains Day tour picks up from 5 locations across Sydney before making the journey up to the mountains, forget the crowded zoo's and small cages as we'll show you kangaroos in the wild! Then get ready for the epic 2.5+ hour return hike down in Wentworth Falls along the National Pass trail and the Valley of the Waters. Explore and see up to 14 different waterfalls, take in amazing views of the Jamison Valley, see the dramatic cliffs and scenery and spot native wildlife, birds, and local fauna. The hike back up includes a set of vertical stairs and steep steps (15 min section) so we ask everyone to have at least a medium level of fitness, but trust us it is worth the effort! During the hot months bring your swimmers to cool off and swim under one of the waterfalls if you like.
After the hike we take you to a small village town in the Blue Mountains called Leura where you can relax for lunch. We support the local community and there are plenty of great local restaurants or cafe's for you to eat from. They offer everything from a kangaroo burger, to fish and chips, there is a vegan cafe and vegetarian meal options or you can bring your own picnic lunch to enjoy at the nearby park. Your choice!
After lunch you will visit Echo Point where you can snap a selfie with the famous Three Sisters rock formation and hear the dreamtime stories from your guide. Then keep your camera handy as we do a quick stop at one of the coolest street art walks in Katoomba where you can see the local artists murals and graffiti.
Saving the best for last, we take you out to our favorite lookout where you can sit on the edge of the world and take in the Ultimate views of the Blue Mountains! After a jam packed day of fun and adventure, jump back in the bus to relax as we pump some great tunes for the bus ride back to Sydney.
We offer just one drop off at the end of the day near the Central train station, you can leave from here or hang out with your new mates over a cold FREE beverage at a local travellers bar just outside of the drop off point. What better way to finish the day than with new mates, a free bevvy and a few laughs!